Seattle, WA
The ISSTD Conference Committee selected Seattle, WA as the location for the 2022 Annual Conference. With everything from unrivaled natural beauty and world-class attractions to major sports teams, a thriving arts and culture scene, and beyond, there's always something to do in Seattle.
Whether you're a family looking for budget-friendly finds or a seasoned traveler on the hunt for the latest Instagram-worthy vista, the Emerald City has you covered. While here, you can meet artisan makers, shop indie boutiques and designer fashions, admire priceless works of art, sing your heart out at a karaoke club, explore like a local in the city's diverse neighborhoods, and enjoy nature—all without ever having to leave the city. No matter what you're looking for, the perfect adventure awaits.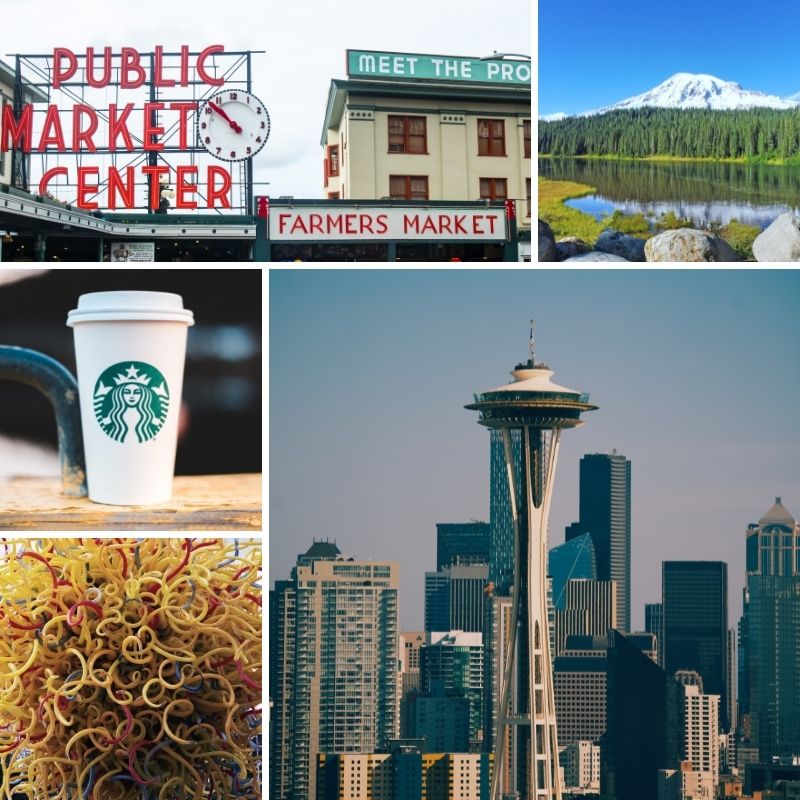 Major Attractions Around Seattle
For more information on Seattle Attractions, visit the Visit Seattle Website!
Where to Eat
Dining options available onsite at the Hyatt Regency Seattle:
Andare Kitchen & Bar
Daniel Broiler
Rickhouse Whiskey Bar and Daniel's Broiler Lounge
Market
Seattle Restaurant Guides
Transit
Public Transportation around Seattle:
Link Light Rail
The Hyatt Regency Seattle is located two blocks from the Westlake Station.