San Francisco, CA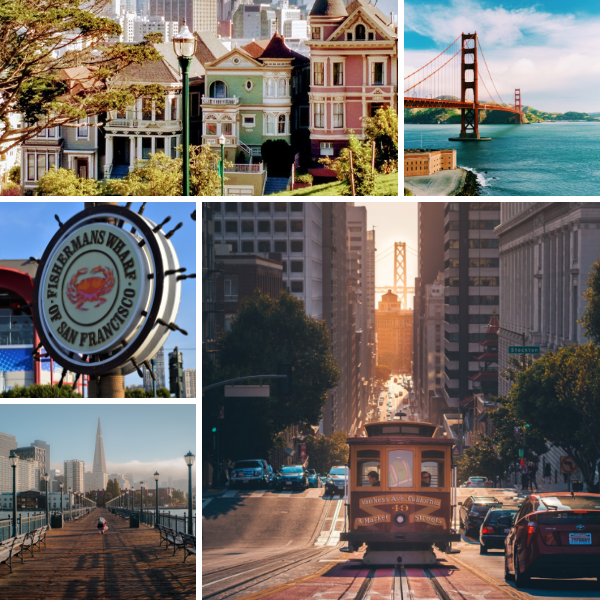 The ISSTD Conference Committee selected San Francisco, CA as the location for the 2020 Annual Conference. San Francisco may only stretch across seven miles, but it's packed with an assortment of activities that's sure to please outdoorsy types, foodies and curious wanderers of all ages. The Golden Gate Bridge is a must-see, while a visit to Alcatraz Island to tour the infamous and now closed (to prisoners at least) federal prison should also be high on your list. Instead of spending all your time around the touristy Fisherman's Wharf, you can discover a more authentic side of San Francisco by strolling through the diverse Mission District or the vibrant Castro. And whether it's climbing to the top of Twin Peaks or sauntering through Golden Gate Park, active types and nature lovers will find plenty to love about San Francisco.
Major Attractions Around San Francisco
For more information on San Francisco Attractions, visit San Francisco Travel! Click here for a list of San Francisco Sightseeing Tours.
Where to Eat
Dining options available onsite at the InterContinental San Francisco:
San Francisco Restaurant Guides
Transit
Public Transportation around San Francisco:
Bay Area Rapid Transit (BART)
The InterContinental San Francisco is located a short walk from the Powell St. BART Station.
San Francisco Municipal Transportation Agency (SFMTA)
Municipal buses and historic streetcars and cable cars.