Hotel Information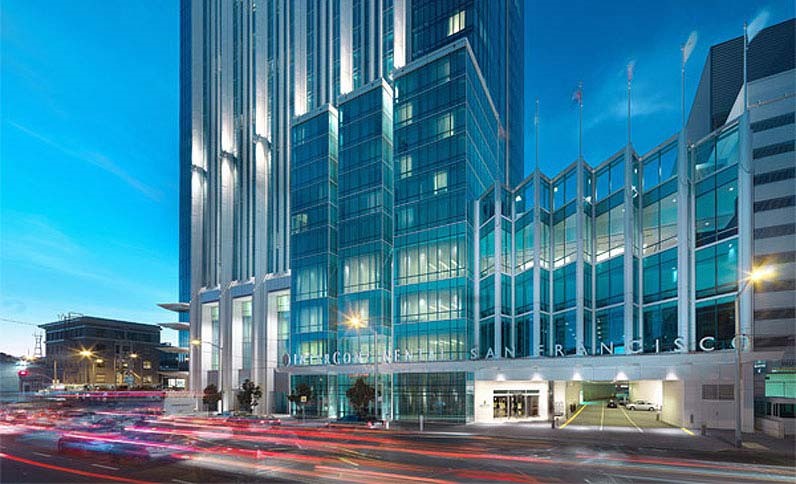 InterContinental San Francisco
888 Howard Street, San Francisco, CA 94103
Phone: 415.616.6500
Hotel Reservations
ISSTD has arranged for a special conference attendee room rate of: $229 USD single/double occupancy. Please note that some nights of the conference are no longer available at the room rate.
Click Here to Reserve Your Room Today!
These rates will be honored three days before and three days after the conference, based upon availability. Please make your reservation prior to the cutoff date of February 7, 2020. After the cutoff date the ISSTD rate is only available on a case by case basis.
Check in: 3:00pm
Check Out: 12:00pm
Hotel Cancellation Policy
Canceling your reservation two (2) days prior to check-in before 6:00 PM (local hotel time) will result in no charge. Canceling your reservation after two (2) days prior to check-in before 6:00 PM (local hotel time), or failing to show, will result in a charge of 1 night per room to your credit card. Taxes may apply. Failing to call or show before check-out time after the first night of a reservation will result in cancellation of the remainder of your reservation.
Concierge Desk
The full-service concierge staff is available to assist with transportation to get you to and from the hotel, reservations at the city's finest restaurants, tickets to the best theatre, massage, cultural and sporting events and more.
Fitness Center
The hotel offers a state of the art, full service fitness center and an indoor lap pool.
Wireless Internet
Wireless internet is complimentary in guest rooms for conference attendees as long as they book through the ISSTD room rate.
Business Center
The business center is open 24/7 for guest use and provides an array of services including but ot limited to copying, printing, faxing, courier service and access to PC, email and internet.
Restaurants and Bars
Luce
While Luce [pronounced "LOO-chay"] offers breakfast, brunch, and lunch, it is the dinner experience that illustrates the true talent of the Michelin-starred culinary team. The approachable menu reflects the surrounding farms of San Francisco and changes according to freshness and seasonality making a truly distinctive dining experience.
Bar 888
Guests can enjoy a large selection of locally crafted beers, bespoke cocktails and a curated bar menu. Bar 888 also features a signature table that can be used by guests for communal seating.
In-Room Dining
Conveniently provides guests with all the options needed to stay nourished and refreshed 24 hours daily.
Hotel Parking Information
Valet Parking Only: $64.98 (USD, tax included)