Plenary Sessions
Saturday, March 14, 2020 | Karlen Lyons-Ruth, PhD
Parsing the Contributions of Attachment and Trauma in Pathways to Dissociation, Suicidality, and Borderline Personality Disorder
Disorganized attachment processes have been theorized to contribute to a range of trauma-related psychopathologies in adulthood. Dr. Lyons-Ruth will focus on the current state of knowledge regarding parent-child interaction patterns associated with trajectories toward dissociation, borderline psychopathology, and suicidality, and present new interactional and neurobiological findings from recent longitudinal work. She will discuss recent findings regarding controlling, role-confused, and disoriented forms of parent-child communication and how these varied facets of disorganized relationships may contribute differentially to different forms of trauma-related psychopathology. She will also focus on findings distinguishing the effects of trauma and attachment in these trajectories, and advance a model of how traumatic events and attachment processes may interrelate in development.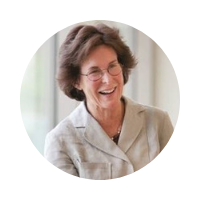 Speaker Bio
Dr. Karlen Lyons-Ruth is Professor of Psychology at Harvard Medical School and Director of the Biobehavioral Family Studies Lab at Cambridge Health Alliance. She is a recognized leader in the study of the effects of early trauma, disorganized attachment relationships, and disrupted parent-child communication on the development of adult psychopathology and neurobiological functioning. A number of instruments for the assessment of disturbed attachment relationships in infancy, childhood, and adolescence have been developed in her lab and are now used internationally.
Saturday, March 14, 2020 | Pat Ogden, PhD
Befriending the Body: A Sensorimotor Psychotherapy Perspective on Treating Complex Trauma
Patterns of thinking, feeling, and acting designed to navigate an unsafe, threatening world are solidified with repetitive use, and become harder and harder to modify as time goes on, especially for those with complex trauma. Sometimes described as "intractable," "resistant," "hard-to-treat," "stuck," and even "impossible," these clients feel powerless, often become victims again and again, tend to blame themselves or what happened to them and for their misery, and sink further into hopeless despair when therapy fails to help.
These maladaptive patterns are held in place by automatic, non-conscious physical and physiological habits and thus working directly with the body can loosen their grip. But therapists are sometimes convinced that their clients are too destabilized, dissociative, body phobic, low functioning, or otherwise challenged to benefit from body psychotherapy. Therapists themselves might feel ill at ease asking clients to be aware of their bodies, change their posture, or explore movement, and are often worried that attention to the body will exacerbate dissociation and dysregulation. Indeed, the sensations and movements of their own bodies and self-touch can be dysregulating for many clients with complex trauma, and they often do find somatic interventions triggering, anxiety provoking, shameful, unappealing, or a waste of time. However, these clients may be exactly the ones who stand to gain the most from working with the body. A major advantage of a somatic approach, in addition to bypassing explanations and rationalizations, lies in the fact that patterns of physiology, movement, and posture are tangible and can be directly and objectively observed, addressed, and changed in clinical practice.
In this plenary, the presenter will discuss the three major influences on Sensorimotor Psychotherapy's approach to dissociation and parts work, and explore the challenges, risks and rewards of working somatically with those who suffer from complex trauma. Practical, easy to implement somatic interventions designed to initiate change in entrenched patterns will be elucidated and illustrated. Topics covered include how to win the client's confidence in the body as a viable target of intervention, how to introduce body psychotherapy to the naïve client, the importance of body-oriented psychoeducation, working with physical action to create optimism and hope and develop confidence in the body as a resource. Recognizing that new actions, like new words, can be experienced as threatening or adversarial to certain parts of the self, we will look at how to prevent overriding parts when working with posture and movement, and how to draw on the body to integrate them. We will address the risks and liabilities of going "too far" and not going "far enough," exploring titration strategies to work at the regulatory boundaries of the window of tolerance and prevent undue dysregulation. Sensorimotor Psychotherapy will be illustrated through video excerpts of consultation sessions of clients with complex trauma. Participants will walk away with a new perspective on how simple techniques that target the body can begin to open the door to change even for the most entrenched clients.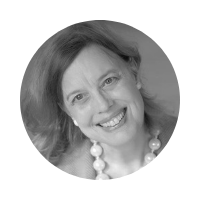 Speaker Bio
Pat Ogden, PhD, is a pioneer in somatic psychology and both Founder and Education Director of Sensorimotor Psychotherapy Institute®, an internationally recognized school specializing in somatic–cognitive approaches for the treatment of posttraumatic stress disorder and attachment disturbances. She is co-founder of the Hakomi Institute, a clinician, consultant, international lecturer and trainer, and first author of Trauma and the Body: A Sensorimotor Approach to Psychotherapy. Her second book, Sensorimotor Psychotherapy: Interventions for Trauma and Attachment (2015) is a practical guide to integrate Sensorimotor Psychotherapy® into the treatment of trauma and attachment issues. Dr. Ogden is currently developing Sensorimotor Psychotherapy® for children, adolescents and families with colleagues.
Monday, March 16, 2020 | A.A.T. Simone Reinders, PhD
The Neurobiology and Aetiology of Dissociative Identity Disorder and Beyond
Almost 35 years ago the first functional brain imaging study in an individual with Dissociative Identity Disorder (DID) was performed using positron emission tomography (PET). This study of the resting brain found hyperperfusion in the right temporal lobe (Mathew et al., 1985) a region that was also identified as a possible neurostructural biomarker for DID in the latest brain imaging study of the presenter (Reinders et al. 2019). The field of imaging neuroscience has developed rapidly, but studies into brain function and structure of pathological dissociation, such as DID, remain relatively scarce. This plenary will inform on how brain imaging is more that only fancy pictures. It will provide an overview of imaging research using the PET and fMRI techniques and will show how brain imaging can be used to aid the aetiology debate, but also clinically by aiding the diagnosis of DID. The presenter will also reflect on how brain imaging can aid DID and other disorders involving early traumatization and/or pathological dissociation.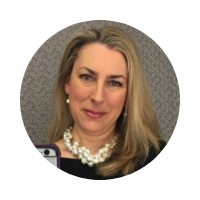 Speaker Bio
Dr. A.A.T. Simone Reinders is an award winning leading neuroscientist and international expert in the neurobiology of trauma and dissociation. As a senior research associate Simone is currently working on the research line entitled "Neuroimaging the Aetiology of Dissociative Identity Disorder" at the Institute of Psychiatry, Psychology & Neurosciences (IoPPN) of King's College London (KCL). Simone is considered to be in the top 10% of her peer group internationally with a total of 39 peer reviewed publications and she was successful in leading a multi-center neuroimaging project funded by a prestigious early career fellowship. Her research has shed new light on the aetiology of DID by showing that identity state-dependent rCBF patterns in DID cannot be simulated and that DID and PTSD share trauma-related neurobiomarkers.