Plenary Sessions
Saturday, March 14, 2020 | Karlen Lyons-Ruth, PhD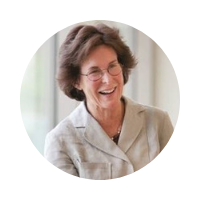 Attachment and Trauma
Dr. Karlen Lyons-Ruth is Professor of Psychology at Harvard Medical School and Director of the Biobehavioral Family Studies Lab at Cambridge Health Alliance. She is a recognized leader in the study of the effects of early trauma, disorganized attachment relationships, and disrupted parent-child communication on the development of adult psychopathology and neurobiological functioning. A number of instruments for the assessment of disturbed attachment relationships in infancy, childhood, and adolescence have been developed in her lab and are now used internationally.
Saturday, March 14, 2020 | Pat Ogden, PhD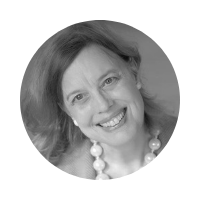 The Impact of Trauma on the Body
Pat Ogden, PhD, is a pioneer in somatic psychology and both Founder and Education Director of Sensorimotor Psychotherapy Institute®, an internationally recognized school specializing in somatic–cognitive approaches for the treatment of posttraumatic stress disorder and attachment disturbances. She is co-founder of the Hakomi Institute, a clinician, consultant, international lecturer and trainer, and first author of Trauma and the Body: A Sensorimotor Approach to Psychotherapy. Her second book, Sensorimotor Psychotherapy: Interventions for Trauma and Attachment (2015) is a practical guide to integrate Sensorimotor Psychotherapy® into the treatment of trauma and attachment issues. Dr. Ogden is currently developing Sensorimotor Psychotherapy® for children, adolescents and families with colleagues.
Monday, March 16, 2020 | A.A.T. Simone Reinders, PhD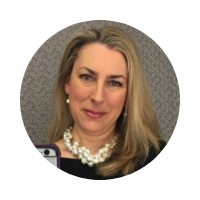 Neurobiology of Trauma & Dissociation
Dr. A.A.T. Simone Reinders is an award winning leading neuroscientist and international expert in the neurobiology of trauma and dissociation. As a senior research associate Simone is currently working on the research line entitled "Neuroimaging the Aetiology of Dissociative Identity Disorder" at the Institute of Psychiatry, Psychology & Neurosciences (IoPPN) of King's College London (KCL). Simone is considered to be in the top 10% of her peer group internationally with a total of 39 peer reviewed publications and she was successful in leading a multi-center neuroimaging project funded by a prestigious early career fellowship. Her research has shed new light on the aetiology of DID by showing that identity state-dependent rCBF patterns in DID cannot be simulated and that DID and PTSD share trauma-related neurobiomarkers.